Manage Project Members
Swing Platform allows you to share access to our project with other people. All project members get full access to the project, including managing configurations and bridges.
Currently, there are only two roles enabled: owner and member. All members will have the same level of access. More roles and access management is coming soon.
Click on the Project dropdown in the right-side menu.
Make sure the right project is selected.
Click on "Team".
On the Project Members page, click on the button to "Invite Members".
Enter an email address for a member you want to invite.
Invited members will receive an invitation email to create an account and join the project.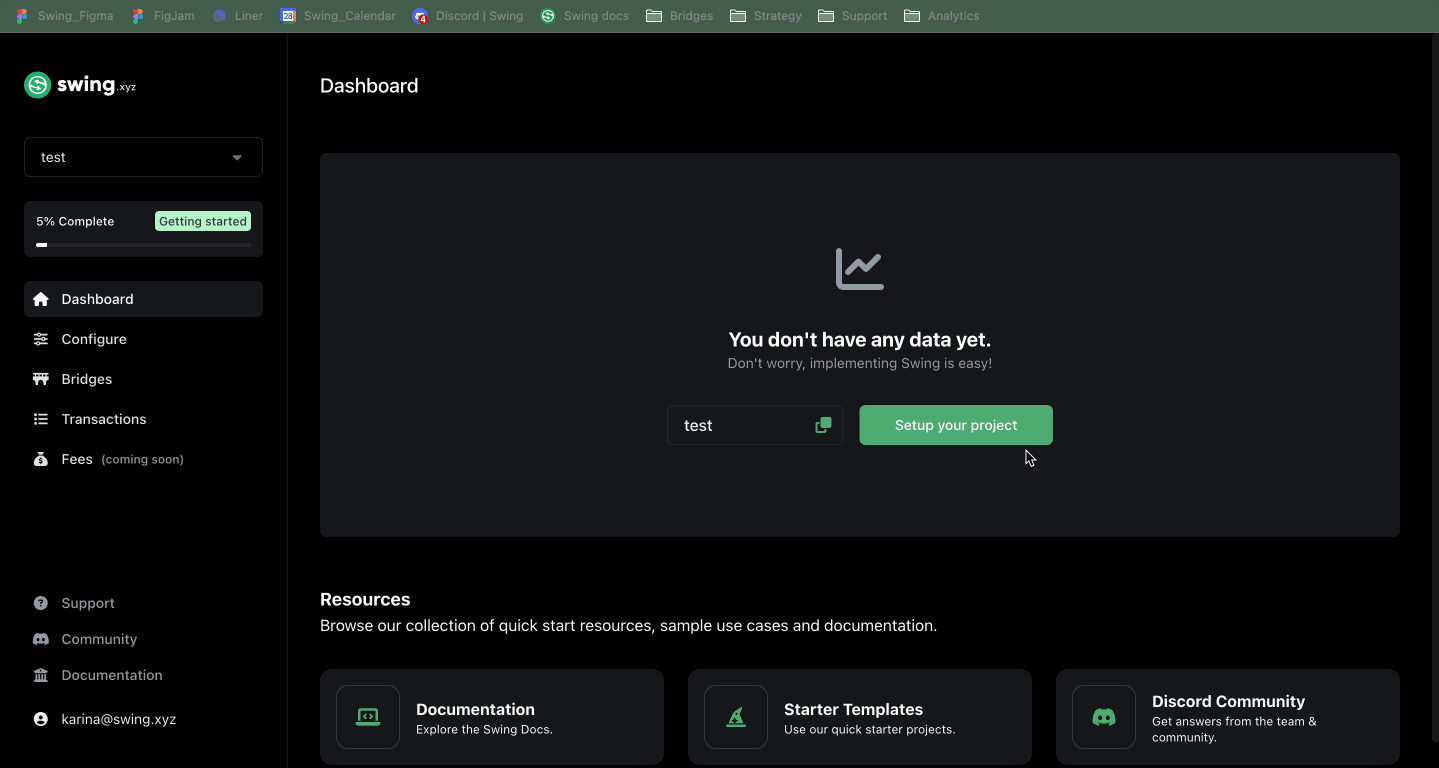 Click on the three dots icon.
Click "Remove from project".
Removed members are permanently removed from the project.